Get certified now!
ISO 9001:2015 certification in 3 simple steps
1. Create your account
2. Evaluate your company
3. Receive your certificate
How it works
HIBO ISO Certificatons provides professional and cost effective consultation services and
online ISO 9001:2015 certification in 3 simple steps!
Create your free account
Create your FREE account on HIBO Certifications.
Payment information isn't required until a purchase is made. Through your account you can easily register more than one companies and as many branches as you like.
Evaluate your company
Fill in the relevant self-assessment questionnaire.
Following the on-line instructions, answer the self-assessment audit questionnaire and immediately get your audit results and if necessary your corrective action plan.
Download your certificate
Pay online and receive your Certificate easily and quickly!
Pay online the extremely low certification fees and get your Unique Certificate Nu and download your company's certificate in PDF format.
Online ISO 9001:2015 Certificate
ISO 9001:2015 is a business-to-business quality management system which can be used by any organization, large or small, regardless of its field of activity.
The real aim of ISO 9001:2015 standard is to provide quality management systems for your organisation. With these in place, the organisation can adopt the best practises for efficiency throughout its structure.
Hence, these companies that have been certified are able to boast of customer satisfaction, sense of motivation for employees as well as the intent of the organisation's continual improvement.
A goal without plan is just a wish!
Antoine De Saint Exupery
ISO 9001:2015 Certification Cost
Initial Registration
200.00 €
Payment information isn't required until a purchase is made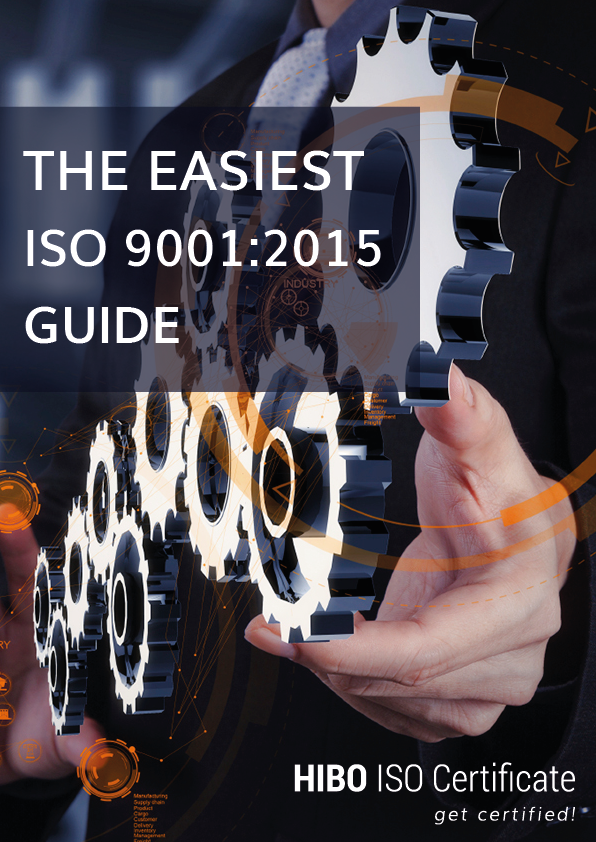 The easiest ISO 9001:2015 guide by HIBO ISO Certificate
The HIBO ISO 9001:2015 Quality Manual helps attain operational efficiency and customer satisfaction and includes:
comprehensive definitions
guidelines for quality control
quality assurance practices
Download the ISO Manual for ONLY 49.00 €
or Get Certified and download the manual for FREE!
BUY NOW!
Why choose HIBO ISO Certification
We are the only organization that can offer low cost QMS online certification of ISO 9001:2015
Fast, easy and low-cost self-evaluation for all types of enterprises. ISO 9001:2015 Certification by HIBO ISO Certifications on Quality Management Systems.
No Audit Fees
The entire process is executed online. No extra fees will occur for the issuance of the certification.
No Waiting Period
Unlike traditional methods, it will take only a few minutes to fill the questionnaire.
Internal Auditing
Voluntary, objective, self-assessed certification, based on official international standards.
Total Discretion
We follow strict security procedures in the storage and disclosure of information.
Is Your HIBO Certificate Still Valid?
Have you purchased a HIBO ISO 9001:2015 Certificate in the past? HIBO Certifications last 1 to 2 years. Insert your Certificate ID and check if yours is still up to date!